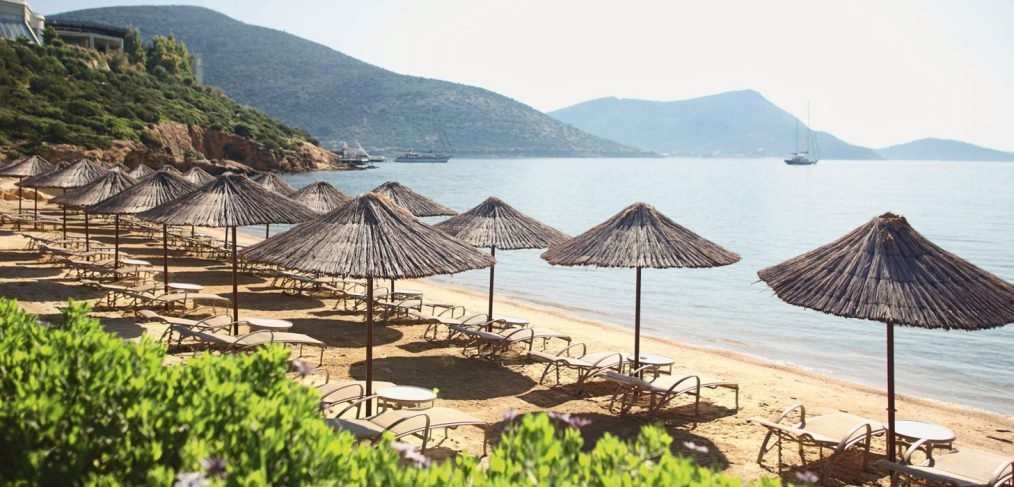 Yacht Sailing: An Adventure along Turkey's Coast
Turkey is one of the most adventure-filled and impressive countries in the world. It attracts the tourists by its historic charm, cultural heritage and Mediterranean beauty. Most of the people explore the country by road, covering each island one by one, but exploring it via yacht sailing is something extraordinary. It will reveal more hidden treasures and you will be mesmerized by the view of the sea, flying fish, breathtaking sunsets, majestic dolphins and enjoying the night under shining stars. It will be a whole new experience for you while witnessing the incomparable beauty of the Aegean and Mediterranean seas.
Sounds exciting? Indeed it is. Join the madness of sailing in Turkey and have one of the most unforgettable experiences of your life, full of thrills and adventure, which will leave you craving more. Here's why:
With time, Turkey is becoming the most popular sailing destination, as travellers from all over the world come here to witness its beauty. Since the coast is scattered with secluded bays and coves, you can easily escape the crowds. While sailing along the coast of Turkey, each day you will be witnessing stunning bays and coves to sunbathe, swim, eat, drink, snorkel and chill-out.
The water is crystal clear here, which means you can see everything on the ocean floor.
Some of the best spots you should visit include Butterfly Valley Beach, Cold Water Bay, Sarsala Koyu, Asi Koyu, Kapi Creek, Kekova Roads, Oludeniz, Wall Bay and Tomb Bay, etc.
The culture and traditions are different here, as they have been  influenced by several people who ruled or visited the place in the ancient times. There is nothing better than enjoying the Mediterranean Sea view while having a feast of rich and lavish Turkish food in your private yacht while visiting the various coastal bars and restaurants. The local cuisines of the Aegean coast is said to be the best in the country because of its exceptional produce. You will get the freshest salads, stews, seafood and other traditional Turkish food while exploring the coastal line.
Sea Turtles
It is another attraction of the place; people across the world came here to see the large Loggerhead Sea Turtles and to get a chance to swim with them. Iztuzu beach and Cirali are famous for these turtles, and  while exploring these areas you might see them coming out of the water or if you remain lucky, you can even get a chance to swim alongside them.
Historical ruins
The whole south-west coast is filled with incredible ancient ruins. While sailing from town to town and bay to cove, you will get endless options to explore the ruins both above and under the water. Some of the best ruins are Cirali, Asin Liman, Ephesus, Gemiler Adasi, Kalkan, Fethiye, Kalekoy Castle, etc.
The best part of sailing in Turkey is that you get a chance to relax on the deck of your yacht while enjoying the sky above you. At sunset you will get to witness a picture-perfect scene, while the sun is setting it lights up the Mediterranean and Aegean seas like no other in the world. While watching this from your deck and enjoying your cocktail, you will realize that there is no place better than this for sailing.
Crystal Clear Water
The coast is nicknamed The Turquoise Coast, because of its crystal clear water, which itself is quite alluring to go for a sailing holiday in Turkey. While sailing you get the opportunity of cruising these waters all day long, to swim in them as much as you want and to see the ocean world as long as the sun sets.
This is a lifetime experience which you will never forget.
Networking
Turkey is known as the most popular destination for sailing in the world, and its summers are full of travellers who are ready to explore the coastline with all types of boats. You will see typical Turkish gulet cruises, private charter boats and party boats everywhere on the bays, coves, beaches, etc. You will get a chance to meet new people and to make new friends.
Sailing in Turkey is nothing like you have ever experienced before in your life. Relaxing on your boat, enjoying your food or drinks, gazing out at a magnificent orange sunset and feeling the warm breeze–all these are what you get here. which will make you forget about everything else in the world.