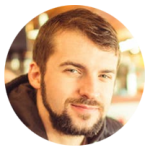 I love traveling and have explored many places. Traveling is my passion and I want to share my insights with others so that when they plan to visit the same place, they don't have to face the problems I faced.
If you also have some of amazing insights or advice related to traveling, you can contact me and I will be delighted to add those tips or stories. You can share your experiences here, which I will make sure to share with my audience.
I would be glad to hear from you, to know how well my work has paid off.