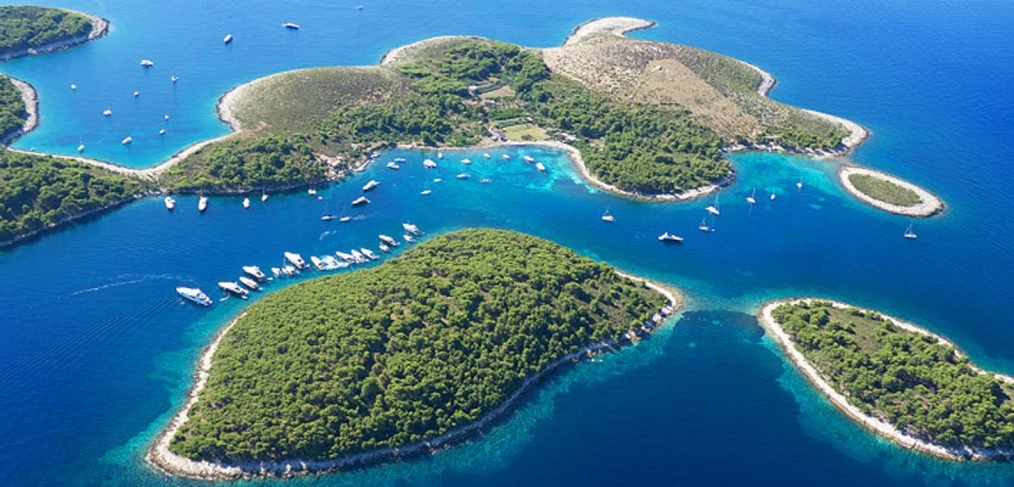 The 10 Most Beautiful Greek Islands With Spectacular Scenery
Newbies mostly describe their excursion to "the Greek Islands," as though these were one solid land mass, easily popped into and out of, just like roaming around a mall. It's only when a guest becomes more acquainted with the nation that the extent and diversity of the archipelago turn out to be clear. There are more than 200 inhabited islands in Greece—and more than 6,000 isles of various sizes altogether. The islands which have residents have their own character, such as the whitewashed cave homes of the Cyclades, the lavish, green Italianate Ionians, and the Dodecanese topped with Crusader mansions.
Here are the top 10 Greek Islands which one must visit while planning a trip to Greece.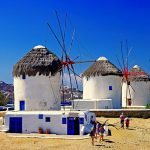 Mykonos comes under the archipelago of the Cyclades, which is known for its nightlife and views, as well as its hidden beaches. It also has a beautiful Cycladic village in its center.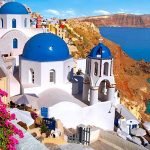 Santorini is also found in the Cyclades archipelago and is a romantic and luxurious island. Mostly frequented by honeymooners who love to sit in their private pools at the top of the cliff, while enjoying the view of Caldera and watching the sun set into the ocean.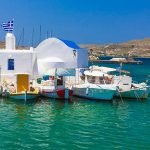 Paros is situated on the Aegean Sea and comes under the Cyclades Island group. It is home to alluring Naoussa and is built around two bays and has lovely interior villages.
Folegandros is the quieter version of Santorini, built on a cliff, and is another spot enjoyed by lovebirds. You will feel the sense of joie de vivre coming back to you. It also part of the Cyclades Island group and is still an untouched place which shows the real Greece, having a relaxing environment, nice beaches and hospitality.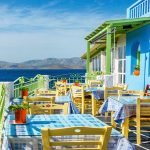 Crete is the largest island with its own customs, accent, climate and cuisines. You will find incredible beaches along with the pin-sand Elafonissi and other historical sites to explore. Those who are more into exploring historical sites will love this island.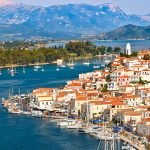 The Saronic Gulf Islands are the closest islands to Athens, and have some of the prettiest beaches. Some of the islands which you can explore here are Nantucket, Spetses, Poros, Aegina and Agistri. Each one has its own speciality and beauty which makes it different from others.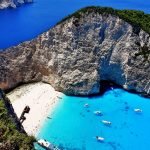 The Ionian Islands are known for their greenery, and they are also known as the seven islands. Due to the mixed influences of the British, French and Venetians, it has its unique culture, art, music, architecture and cuisines. You can explore beaches like Tiny Paxos, AntiParos, Kefalonia, Zakynthos, Lefkada, Small Ithaka and Kythera. Each one has its own history and story to tell, which you will learn when you will visit it.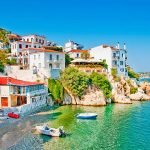 The Sporades has 24 islands on the northeastern coast of mainland Greece but only four of them are inhabited. You will be amazed to see dark green pine trees, lots of sand and rocks, white churches and singing. Famous islands to explore are Skiathos, Skopelos, Alonissos and Skyros.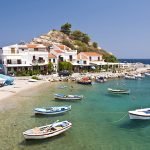 The Aegean Islands is a collection of thirteen islands amongst which five are big. You will be enjoying long beaches and natural wonders on various islands like a petrified forest on Lesvos, mastic trees on Chios, etc.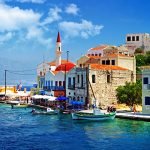 The Dodecanese has twelve main islands and several smaller ones. Two of the largest ones are Rhodes and Kos. Rhodes is known for its beautifully preserved medieval wall which has Crusader Caster and other ancient synagogues, while Kos is known for its 4th-century Asclipion complex.